CAST Hall of Fame Inductees
Induction into the Hall of Fame is an honor bestowed on graduates and friends of the College of Applied Science and Technology. The CAST Hall of Fame profiles the achievements of prominent graduates and friends to provide a source of inspiration for students, alumni, faculty and staff of the College and the academic community of Illinois State University.
All recipients will be inducted at a formal induction ceremony and will be honored on a permanent plaque in the College of Applied Science and Technology.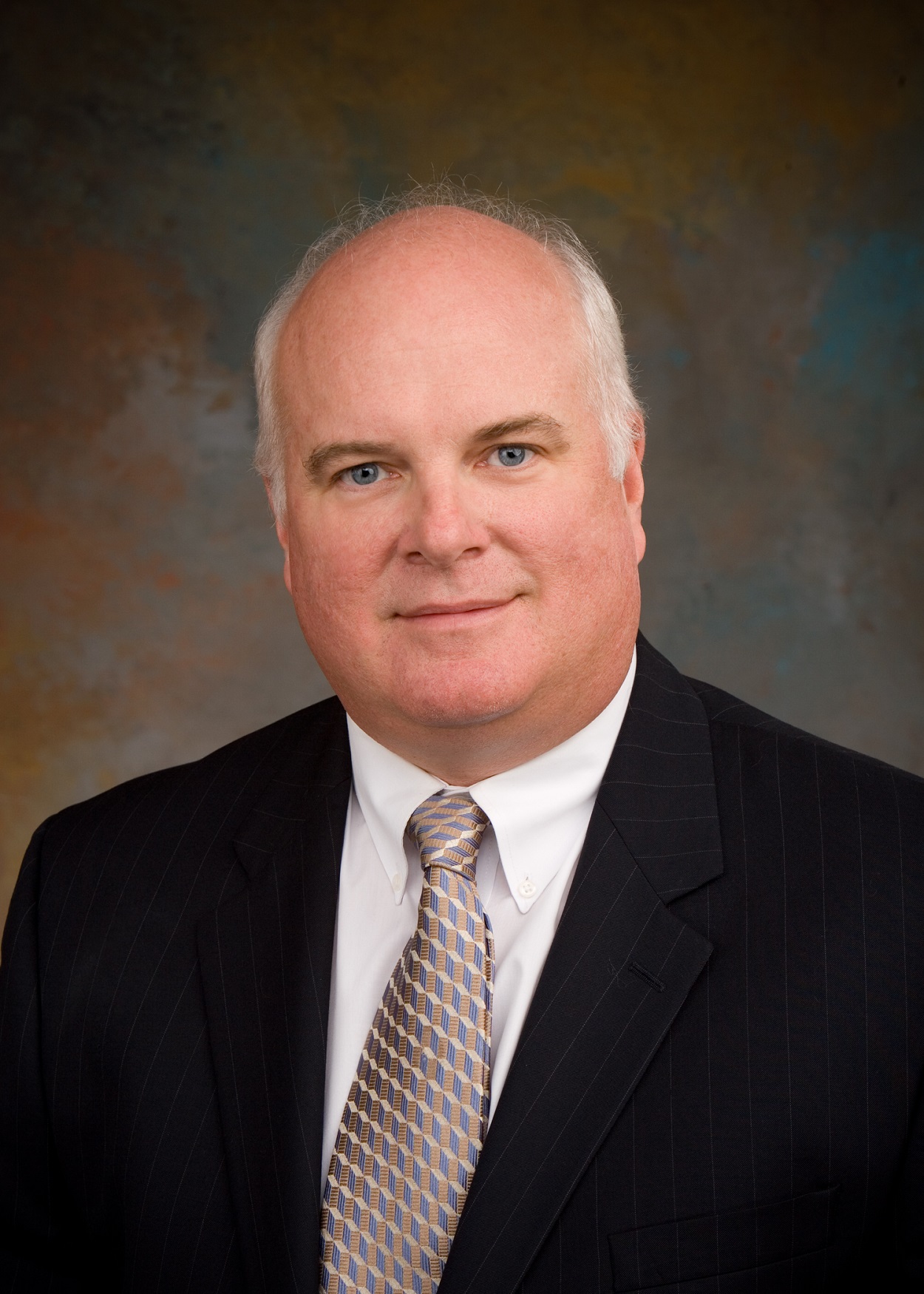 Bill Engel
BS 1976, Agriculture
Bill Engel has been an active leader with the BRANDT corporation for 38 years. At the family-owned business, Engel is executive vice president and the general manager of BRANDT's specialty formulations operating company.
Engel has spent his entire career in agriculture, primarily focused on plant nutrition. Born in Springfield, he grew up on a cash grain Centennial Family Farm. Engel graduated from Illinois State University with a Bachelor of Science degree in agribusiness in 1976. He was a member of the Alpha Zeta honorary fraternity while at Illinois State.
Engel joined BRANDT in 1985 and has spent most of his career within BRANDT's Specialty Formulations group, where the company has experienced massive expansion. Under his direction, Specialty Formulations has grown to a team of more than 250 employees generating more than $300 million in annual revenue.
BRANDT's Specialty Formulations group develops, manufactures, and markets agricultural inputs across the U.S. In addition, the group provides products and technical support for the company's international team, which markets BRANDT products in over 80 countries worldwide. Over the years, Engel has led the acquisition of several companies including Monterey AgResources, Parkway Research, iHammer Technologies, Tragusa, and Grigg Brothers.
Engel is a member of BRANDT's Board of Directors and serves on the board of The BRANDT Foundation. He also serves on several boards of subsidiary companies. Engel is a member of the Illinois Fertilizer and Chemical Association, the Florida Fertilizer Agriculture Association, the Western Plant Health Association, the Ag Retailers Association, and he is a lifetime member of Future Farmers of America. He also serves as board chair for Alliance Community Bank.
Today, he sits on Illinois State University's Department of Agriculture Advisory Board, and he has been involved in Agriculture classroom support over the past 15 years. 
Of all his accomplishments, the titles of husband, father, and papa rank the highest. Bill and his wife, Barb, have been married 48 years. They have three children and four grandchildren.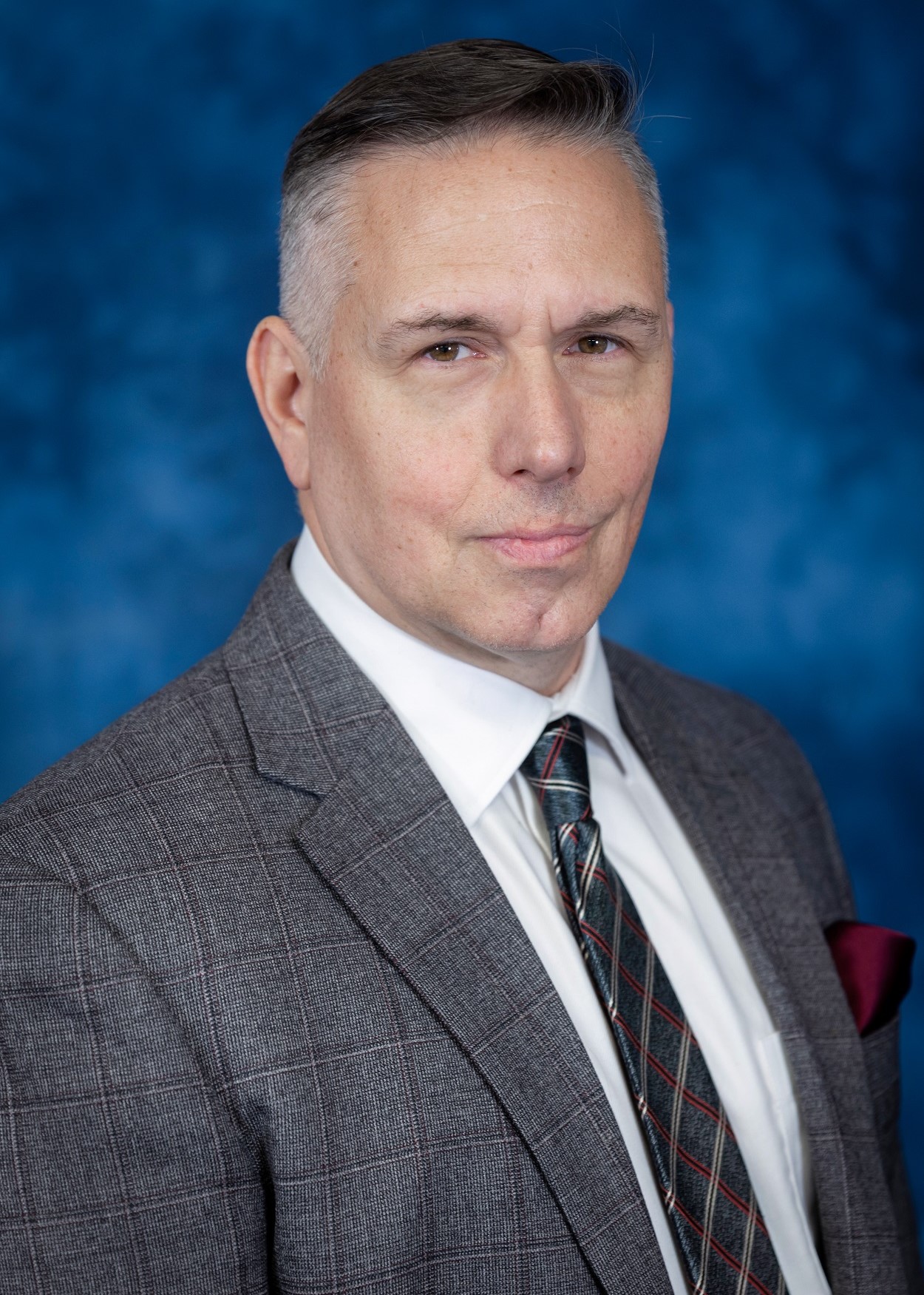 Dr. Bill Lally
MS 2002, BS 1998, Criminal Justice Sciences
Dr. William Lally graduated from Illinois State University with his bachelor's in 1998 and master's in 2002, both in criminal justice sciences. He later attended Bowling Green State University where he earned a Ph.D. in sociology. In addition to his formal education, Lally is a U.S. Navy veteran and served more than 20 years as a police officer whose duties ranged from patrol, to detective, to, eventually, police chief. He is also a graduate of Northwestern's School of Police Staff and Command and the National Forensic Academy. Currently, Dr. Lally teaches in the Department of Criminal Justice Sciences at Illinois State where he has been involved in the development of the department's new forensic training and research program.
Lally's area of interest focuses on the analysis of bloodstain patterns and their potential as an investigative analytical tool. Specifically, he looks at the evidentiary value and scientific authenticity of bloodstain pattern analysis by critiquing its validity, reliability, and accuracy. His research findings have been presented at the 2021 International Association for Identification Annual Conference in Nashville, Tennessee, and at the 2022 International Association of Bloodstain Pattern Analysists Conference in London. Additionally, his publications have appeared in numerous books and scholarly articles.
 Lally and his wife Katey met while they were both Illinois State students. They have been married for 23 years and have three children: Sterling, McKenna, and Liam. Sterling is graduating this year from Eureka College with a bachelor's in criminal justice, McKenna is attending Southern Illinois University, majoring in forestry, and Liam is a freshman at Olympia High School.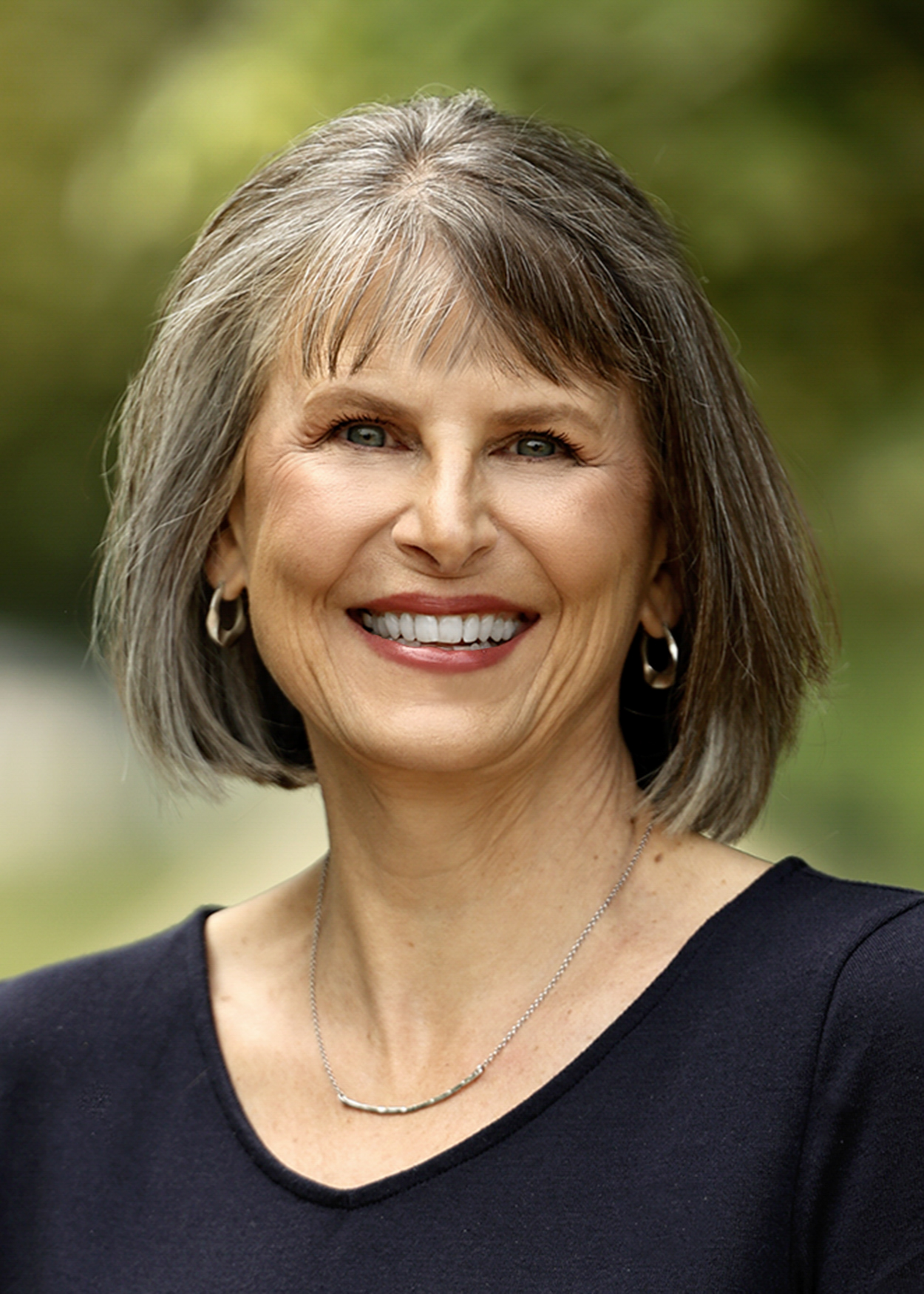 Barbara Bush
MS 1994, BS 1983, Family and Consumer Sciences
Barbara Bush graduated from Illinois State in 1983 with a Bachelor of Science in comprehensive home economics education (now family and consumer sciences teacher education) from the Department of Family and Consumer Sciences. Additionally, she earned an M.S. in curriculum and instruction in 1994, a middle school endorsement in 1995, and an Illinois General Administrative Certificate in 1999.
Bush's teaching career spanned 35 years at Normal Community High School, Parkside Junior High School, and Normal West High School. She served as district department leader and family and consumer sciences (FCS) building chair in addition to serving as an affiliated Family, Career, and Community Leaders of America chapter advisor. She was eventually named a master advisor. The Barb Bush Family and Consumer Science Award is given to outstanding FCS students at Unit 5's two high schools. Bush created an endowment to fund a scholarship accompanying this award. 
As one of the first FCS teachers in Illinois to pass the National Board for Professional Teaching Standards, Bush was nationally board certified in 2003 and re-certified in 2013. She mentored others in her department and in Illinois to become NBCTs. Beginning in 2007, Bush mentored the first FCS Professional Development School (PDS) intern from Illinois State University in Unit 5, and she mentored a total of 11 PDS interns.
As an educator, Bush worked to expand and adapt course offerings to meet changing student needs. She led the FCS standards-based assessment initiative in Unit 5 schools and earned over $50,000 in grants to update materials and experiences. With her leadership, articulation agreements were established between Illinois State University and Heartland Community College. She also coordinated the first dual credit course options with Heartland Community College.  
Bush's leadership was recognized by the Illinois State Board of Education with a Those who Excel Meritorious Award in 2002-03. She was named the Outstanding FCS Teacher in 2004 by the Illinois FCS Teacher Association. She has also been a member of the Illinois Association for Career and Technical Education and the American Association of Family and Consumer Sciences, where she maintained a Certified FCS Professional designation. 
Since retirement, Bush has continued to be involved in FCS by serving two terms each of vice president and president for the FCS Professionals of McLean County.
Bush resides in Normal with her husband of 44 years. They have two grown children and two grandchildren. She enjoys travel, quilting, and reading.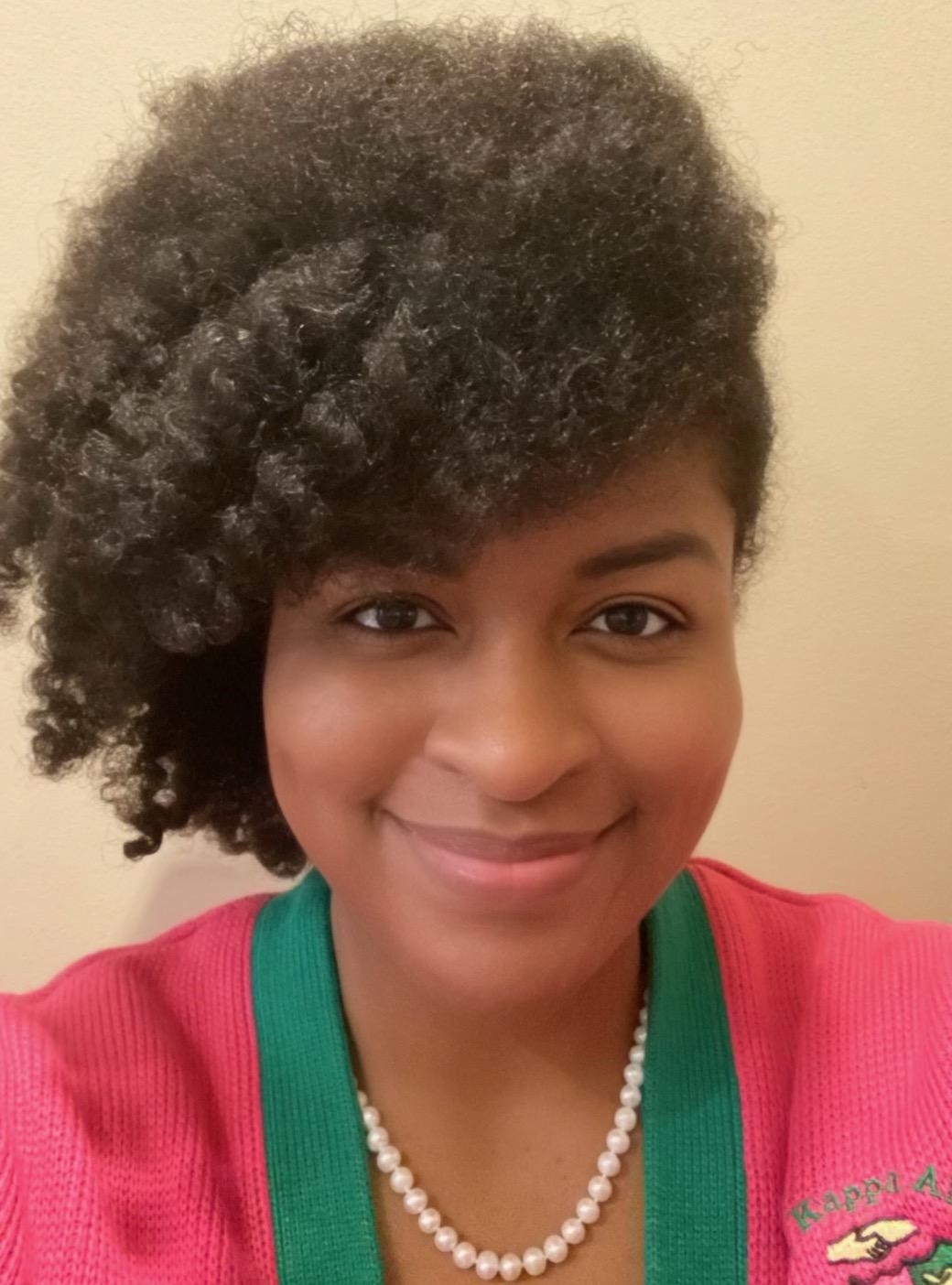 Larken Sharon Akins
BS 2002, Health Sciences
Larken Sharon Akins is the national safety and occupational health manager (SOHM) for the United States Department of Labor Occupational Safety and Health Administration (OSHA) in Washington, D.C. She is a native of Chicago who pursued a lucrative career in occupational safety and environmental health after exploring a variety of programs offered through CAST. The CAST programs and faculty influenced and motivated her career journey. Akins is also an active member of Illinois State's Environmental Health Program Academic Advisory Board and a previous CAST Alumni of the Year.
Akins has over 20 years of occupational safety and health (SH) experience that includes conducting/reviewing SH trends and analysis, internal SH program writing and training, performing internal and external SH-related inspections/investigations/evaluation, and assisting with rulemaking decisions related to workers' SH across the nation. Beginning her career with OSHA as an intern compliance safety and health officer (CSHO), Akins worked her way up to becoming OSHA's SOHM.
In addition to her experience managing SH management systems, Akins has extensive experience and knowledge related to emergency preparedness and response. She maintained and strengthened continuity of operations and emergency management plans and assisted the safety officers of incident command structures. Akins has also built relationships with several federal and state agencies as an essential support function.
Outside of her interest in safety and health, Akins has twice completed the Chicago Marathon, enjoys international traveling, spending time with her family and friends, biking, hiking, and being a member of Alpha Kappa Alpha Sorority, Inc. Akins graduated from Illinois State with a B.S. in environmental health and science in 2002, became a Certified Safety Professional in 2014, attained a degree from the U.S. Naval War College (USNWC) in 2017, and graduated with an M.A. in defense and strategic studies in 2020 from the USNWC.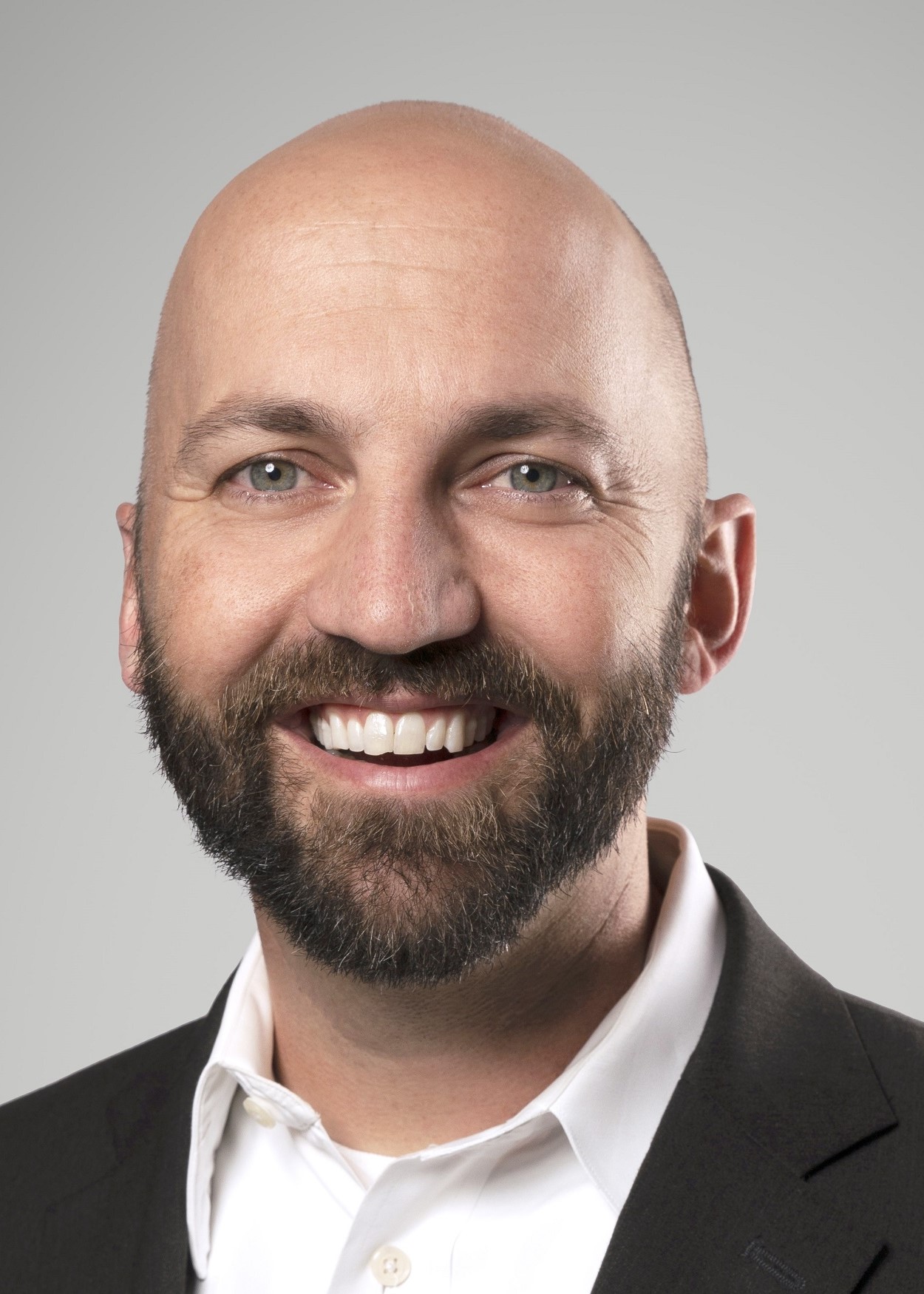 David Nolan
BS 2006, Information Technology
David Nolan earned a bachelor's from Illinois State in information systems 2006. He currently serves as the vice president of enterprise risk and chief information security officer at Aaron's. In this role, he assumes responsibility for all facets of risk and security leadership, strategy, budgeting, and operational excellence within the Aaron's and BrandsMart U.S.A. businesses. His remit encompasses diverse areas such as enterprise risk, information security, governance risk and compliance, vendor risk, physical security, privacy, insurance, actuarial, claims, business continuity, crisis management, environmental health and safety, and driver compliance. A servant-leader and mentor, Nolan leads a sizable team of information security, risk, and insurance professionals, directors, and managers.
With over two decades of experience in security, risk, and information technology domains, Nolan has held diverse roles throughout his career. He has served as leader of the Threat, Attack, and Penetration Testing Services team, as an application security architect, as a deployment manager, and within various technology roles for Caterpillar, Inc. He also worked in information technology at organizations including State Farm Insurance and the Central Intelligence Agency (CIA).
Nolan is a sought-after speaker and has delivered presentations on podcasts, at colleges, corporations, and industry conferences. His engagements and contributions include prestigious events such as the (ISC)² Security Congress 2023, the Information Systems Security Association (ISSA) and ISACA conferences, and he has contributed to widely followed podcasts such as the Chief Information Security Officer (CISO) Series, Security Weekly, and CISO Stories. Nolan is also a contributing author to the book CISO COMPASS. Additionally, he actively participates on several industry and non-profit advisory boards.
Nolan has remained active with Illinois State throughout his career through recruiting, classroom presentations, and board involvement. He is a current member of the School of Information Technology's Business Industry Advisory Council (BIAC), and he previously served as BIAC chair. Nolan was also previously chair of the sub-committee to establish an IT security major, and chair of the committee to establish a School of IT mentorship program. 
He is married to Katie Nolan, an ISU alum, and they have three children: Noah (10), Hannah (7), and Jonah (4).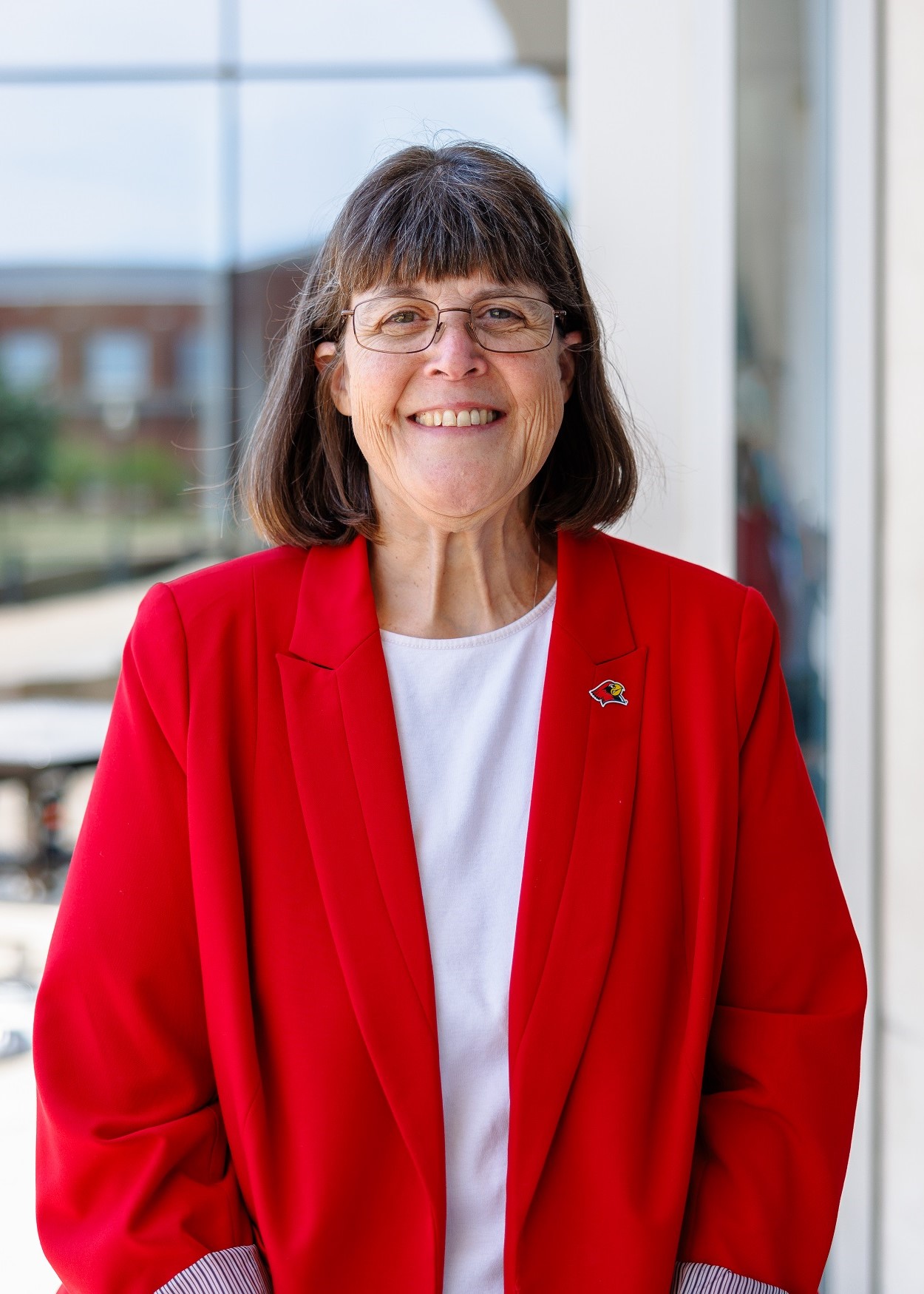 Dawn Pote
MS 1987, Kinesiology and Recreation
Dawn Pote received her undergraduate degree in accounting in 1986 from Millikin University and earned her master's degree in health, physical education, and recreation administration (currently recreation administration in the School of Kinesiology and Recreation) from Illinois State in 1987. She currently serves as Illinois State's executive director of well-being and recreation within the Office of the Vice President for Student Affairs, after returning to campus as the executive director for Campus Recreation in 2009.
Pote found her passion for recreation and facilities during her tenure as a graduate assistant in 1986-87 and through the opening of the Student Recreation Building on Beech and Willow in 1988. Since returning to Illinois State, she has provided construction and operational leadership to projects including the Student Fitness Center and McCormick Hall, the Redbird Adventure Center, and, most recently, the Bowling and Billiards Center renovation for the new Redbird Esports program. 
In addition to her administrative roles, Pote has served as an adjunct faculty member and a frequent guest lecturer. Over her past 12 years of teaching, she has shared her facility and event management expertise with both undergraduate and graduate students.
Prior to her current role, Pote served at North Carolina State University, the University of Missouri, Francis Marion University, and the University of Tennessee, Knoxville in campus recreation and student affairs roles. Her higher education experience includes over 35 years of demonstrated success in campus recreation programs and facility management, yielding exceptional results in facility and program design and operation, financial and risk management, and public-private network development. She thrives on building high-performing teams and discovering innovative ways to create synergies with campus and community partners.
Pote has held numerous leadership roles with the American Red Cross, the National Intramural and Recreation Sports Association (NIRSA), Calvary United Methodist Church, and she is currently serving on the board of directors for the Baby Fold in Normal.
Pote resides in Normal with her husband, Al, and they enjoy travelling to sporting events (especially the Tennessee Volunteers), cheering the Redbirds to victory, and spending time with family. Two of her favorite Illinois State moments were handing diploma covers to her nephew, Bill, and niece, Hannah, who are also CAST graduates.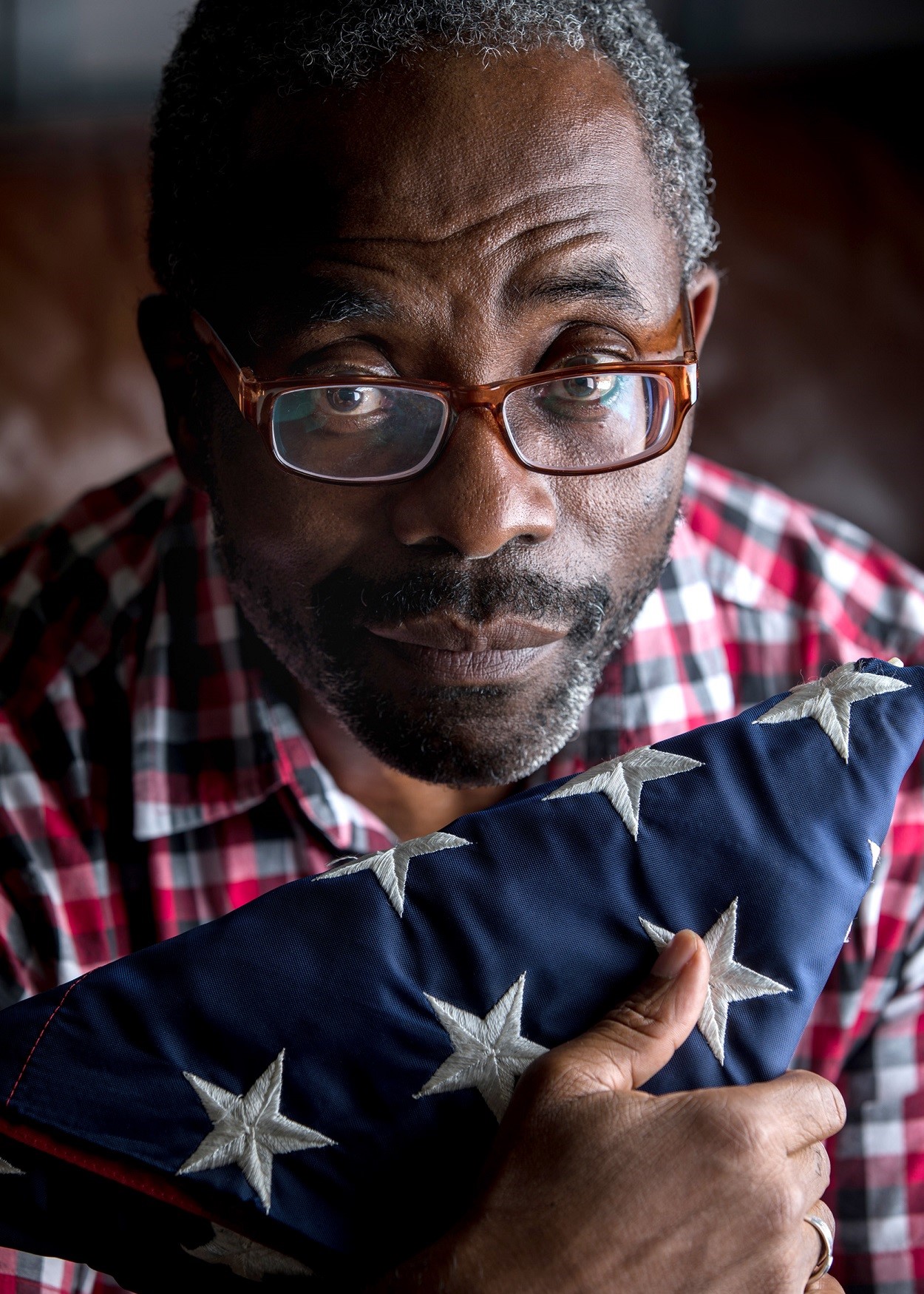 Colonel David Rabb
BS 1995, Military Sciences
Colonel David Rabb (retired) graduated Illinois State University in 1983 with a bachelor's degree in criminal justice sciences.  He has a Master of Arts in clinical social work from the University of Chicago.
Rabb devoted 41 years of service to the United States Military and 34 years of service to the Department of Veterans Affairs. 
Prior to his retirement from the United States Army in 2017, Rabb was recovering from war related injuries at the Warrior Transition Battalion at Fort Bliss, Texas, and the VA Polytrauma Treatment Center in Northern California.
From 2012 to 2013, Rabb commanded the U.S. Army 113th Medical Detachment (Combat Stress Control) at the Captain John Paul Gaffaney Army Reserve Center in Garden Grove, California.  The primary mission was to provide neuropsychiatric triage and treat soldiers with combat operational stress, grief and loss, and battle fatigue.
The unit was deployed to Afghanistan in support of Operations Enduring Freedom.  
The 113th CSC  saw heavy combat and mass casualties performing its mission under severe conditions.  Ten (10) 113th Soldiers were recipient of the Bronze Star Medals  🎖 ️ for their heroism and service.
From 2004 to 2005, Rabb commanded the 785th Medical Company (CSC).  This unit from Fort Snelling, MN, deployed with 85 CSC Soldiers in response to Operations Iraqi Freedom.  For over six months, the unit was one of two combat stress control units to provide theater level mental health support and services.  The 785th CSC was compelled to create new paradigms, methods and approaches to care for Soldiers and Marines under extreme wartime conditions.    
From 2001 to 2017, Rabb served as the Director of the Diversity and Inclusion Office for the Department of Veterans Affairs, Office of Management Support and Consultation Services.  This office is responsible for advising and supporting the Assistant Secretary for Human Resources and Administration in diversity, equality and inclusion issues. 
Rabb is the author or co-author of 11 publications. Currently, he serves as a member of the board of directors for Paws for Purple Hearts and PsyArmor; he also served as a consultant for several local veteran organizations.
Rabb has been an associate professor at the University of Minnesota and served as an instructor at the National Center for Post-Traumatic Stress Disorder (PTSD) Clinical Training Program. He was honored to be one of artist Matt Mitchell's 100 Faces of War project, for which each subject's portrait was painted to represent the 2.5 million people deployed to Iraq and Afghanistan between 2001 and 2014.
Rabb and his wife, Kim, reside in St. Paul, Minnesota, along with his service dog, Gunny Quail. They have six young adults Mandy (36), Jonathan (34), Zach (deceased, 33), Zora (32), Leietta (22), Alyse (21) and a host of grandchildren.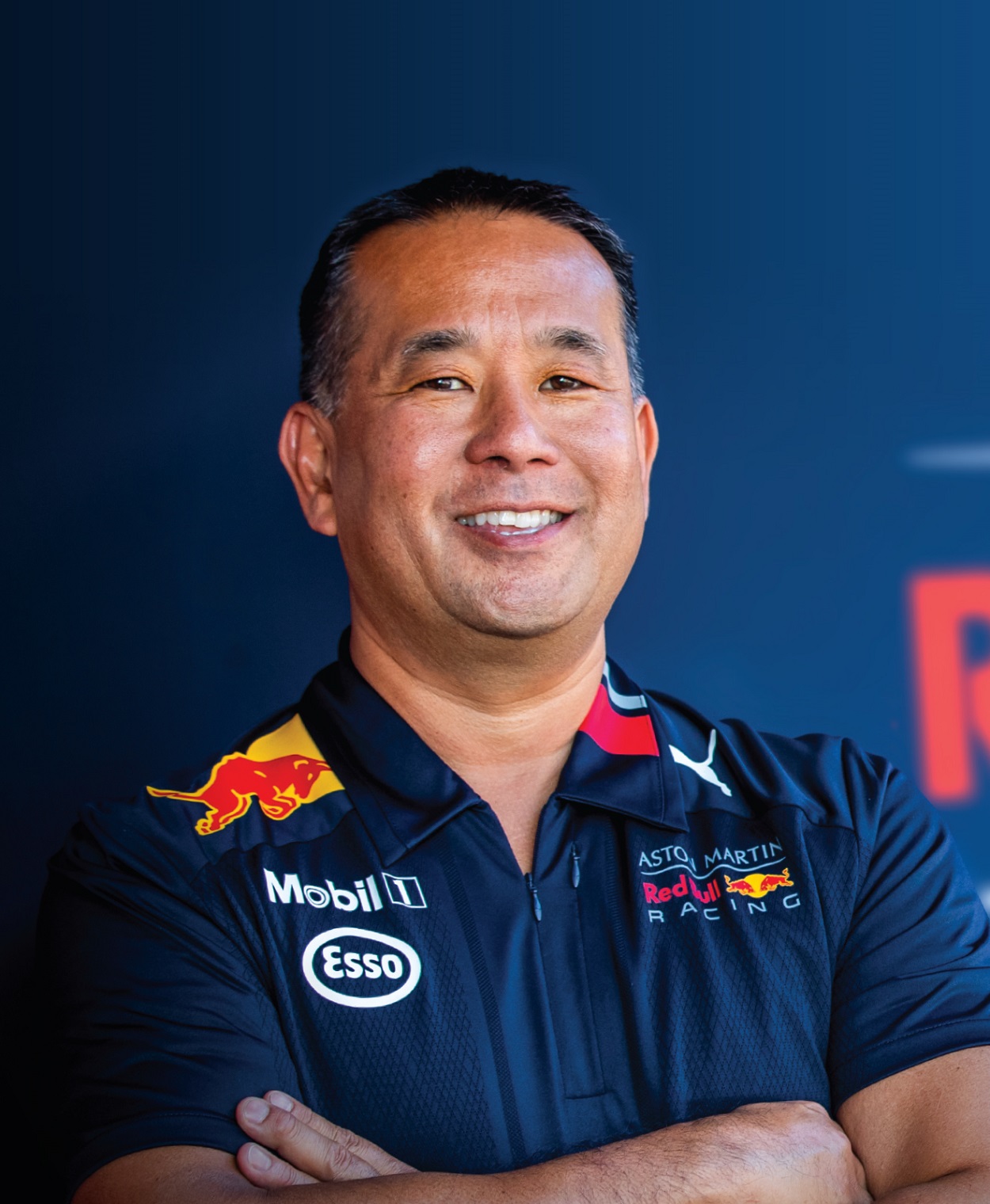 David Tsurusaki
BS 1982, Technology
David Tsurusaki received his undergraduate degree in construction management with a minor in business administration in 1982. While on campus, he was a four-year student-athlete and letterwinner with the men's gymnastics team, an active staff member with Campus Recreation, and an equipment crew member for the Gamma Phi Circus.
After graduation, Tsurusaki worked in the Chicagoland area in a few different roles before eventually becoming a technical sales and service manager at a regional fluid power distributor. In 1990, he worked on a project with local Mobil sales engineers, where he was then asked to interview for a role in the industrial lubricants division of Mobil Oil Corporation.
This was the start of a 30-year career in the Industrial and Automotive Lubricants Industry that included positions as sales engineer, lubrication engineer, distribution business consultant, equipment builder engineer, global account manager, and finally, the Global Motorsports technical manager—transferring from downstream sales and marketing to ExxonMobil Research and Engineering. In this role, he managed a team of Ph.D. scientists and product development engineers to create bespoke, advanced, high-performance lubricants for some of the biggest racing programs and teams in the world.
Tsurusaki's team helped develop products that contributed to championships in almost every major racing series. He played a significant role in launching Mobil 1 in China and helped grow that market into one of the largest Mobil 1 sales volumes in the world for ExxonMobil Lubricants. His integrated strategic management strategies turned GM into one of the most valued global strategic accounts for ExxonMobil Lubricants. He was instrumental in gaining Mobil 1 product endorsements for key GM performance and luxury vehicles around the world. This global strategic business relationship culminated in 2016 with recognition by GM as Global GM Supplier of the Year. 
During his time leading the motorsports technology team, he directed development of fully sustainable fuels and lubricants, including biodegradable and environmentally safe airline oils, sustainable engine oils, and high-performance sustainable fuels.
Past Recipients
Dr. Margaret Balbach

BS 1981, Agriculture

Marc Smith

BS 1991, Criminal Justice Sciences

Dr. Jan Murphy

Family and Consumer Sciences

Cheryl West

Health Sciences

Derek Krut

BS 2001, Information Technology

Michael Clark

BS 1988, Kinesiology and Recreation

Brig. Gen. Michelle Letcher

BS 1995, Military Science

Russ Pande

BS 1996, Technology
William Graff

BS 1981, Agriculture

Kraig Kline

BS 1999; MS 2003, Criminal Justice Sciences

Sally Arnett-Hartwick

BS 1997, Family and Consumer Sciences

Merle Essex

BS 1978, Health Sciences

Jason Potts

BS 1999, Information Technology

Sarah Hallberg

BS 1994; MS 1996, Kinesiology and Recreation

Capt. Jeannene O'Neil

BS 1984, Military Science

Dan McCluskey

BS 1972; MS 1976, Technology
Keith Hesterberg

BS 1993, Agriculture

Alexander Holsinger

BS 1993, Criminal Justice Sciences

Sandy Shelton

BS 1990, Family and Consumer Sciences

Todd Macumber

BS 1995, Health Sciences

Mark Cyphert

BS 1981, Information Technology

Col. Tony Haager

BS 1987, Military Science

Steve Menken

BS 1994 MS 2011, Technology
Arthur Goetsch

BS 1979, Agriculture

Carla Barnes

BS 1993, Criminal Justice Sciences

Lois Jett

Family and Consumer Sciences

Bob Miller

BS 1978, Health Sciences

Craig Westerhold

BS 1979, Information Technology

Diane Dahlmann

MS 1977, Kinesiology and Recreation

LTC Stacy M. Seaworth

BS 1994, Military Science

William F. Burfeind IV

BS 1995, Technology
Don Meyer

BS 1977, Agriculture

Roxanne Castleman

BS 1978, Criminal Justice Sciences

Karen Stephens

BS 1976, MS 1980, Family and Consumer Sciences

Bob Aherin

BS 1971, MS 1973, Health Sciences

Kendal Vroman

BS 1993, Information Technology

René Revis Shingles

MS 1986, Kinesiology and Recreation

LTC Tim O'Neil

BS 1985, Military Science

Michael Thomas

BS 1985, Technology
Archer Daniels Midland Company

Corporate Inductee

Dennis Murphy

BS 1972, Agriculture

Keith Kambic

BS 1986, Criminal Justice Sciences

Deborah Davis

BS 1990, Family and Consumer Sciences

Matthew Schuller

BS 1986, Health Sciences

Matt Johanson

BS 1989, Information Technology

Melinda Fischer

BS 1972, MS 1975, Kinesiology and Recreation

Col. Mark Mallon

BS 1989, Military Sciences

Linda Rae Markert

MS 1978, Technology
Marcos Fernandez

BS 1980, Agriculture

Louis Bladel III

BS 1989, Criminal Justice Sciences

BJ Friedman

BS 1975, Family and Consumer Sciences

Alan Janssen

BS 1975, Health Sciences

Amy Fowler Stadler

BS 1986, Information Technology

Mike Bucek

BS 1982, Kinesiology and Recreation

LTC Steve Ware

BS 1984, Military Sciences

Thomas Schildgen

BS 1977, MS 1980, Technology

Illinois Soybean Association

Corporate Inductee
David E. Baker

BS 1970, MS 1974, Agriculture

Tami Haukedahl

BS 1980, Criminal Justice Sciences

Pam Womack

BS 1988, Family and Consumer Sciences

Kimberly A. Bucek

BS 1978, Health Sciences

Kathryn J. Hayley

BS 1979, Information Technology

Carolyn Mallaney Nagle

BS 1975, Kinesiology and Recreation

Col. Michael Haerr

BS 1985, Military Sciences

Rick Schildgen

BS 1978, Technology
Roger Boerma

BS 1968, Agriculture

Peter Lynch

BS 1981, Criminal Justice Sciences

Lisa Christman Shanley

MS 1984, Family and Consumer Sciences

Rose Stadel

BS 2001, Health Sciences

Jeff Ricketts

BS 1983, Information Technology

Barry Reilly

BS 1989, Kinesiology and Recreation

Colonel Allen D. Shreffler

BS 1989, Military Sciences

Robert Shaw

BS 1982, Technology
Douglass G. Reeves

BS 1969, Agriculture

James Knodell

BS 1978, Criminal Justice Sciences

Arlene M. Hosea

BS 1982, MS 1984, Family and Consumer Sciences

Margaret (Guidarelli) Pelletier

BS 1979, Health Sciences

Lance Rogers

BS 1991, Information Technology

Stan L. Shingles

BS 1982, MS 1988, Kinesiology and Recreation

Colonel Craig A. Osborne

BS 1989, Military Sciences

William P. LaBounty

MS 1974, Technology
W. Lyle Roberts, Jr.

BS 1970, Agriculture

Mike Emery

BS 2003, Criminal Justice Sciences

Connie Mueller

MS 1984, Family and Consumer Sciences

Mark Loafman

BS 1982, Health Sciences

Barb O'Malley

BS 1984, Information Technology

Jeff Sunderlin

BS 1974, MS 1977, Kinesiology and Recreation

Kelly Donna

BS 1991, Military Sciences

Jerold Wright

BS 1962, MS 1966, Technology
Ray Brownfield

1965 Agriculture

Andrew Velasquez III

1993 Criminal Justice Sciences

Charlotte Talkington

1961 Family and Consumer Sciences

Jenny Pan-Yun Ting

1975 Health Sciences

Peter Tapling

1982 Information Technology

Darlene Kluka

1972 Kinesiology and Recreation

Mark Jackson

1987 Military Sciences

J. Michael Adams

1969 Technology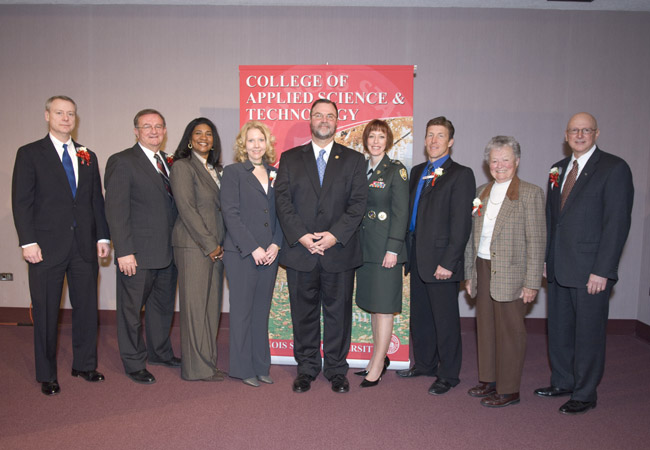 Dan Kelley

1970 Agriculture

Peter Brust

1982 Criminal Justice Sciences

Donsia Strong Hill

1983 Family and Consumer Sciences

Dr. Jennifer Jean Wood Ives

1997 Health Sciences

Brad Brown

1983 Information Technology

Dr. Betty Keough

1952 Kinesiology and Recreation

Colonel Yvette Nonte

1983 Military Sciences

Donald Braasch

1983 Technology